JR-EAST HOTELS
Measures to ensure the safety of our guests
While maintaining the social responsibility of a hotel chain providing a safe and relaxing stay, JR-EAST HOTELS also places top priority on the health and safety of all our guests and employees, and is implementing a range of measures to prevent infection.
JR-EAST HOTEL METS
Measures to ensure the safety of our guests
Measures implemented
with in the hotel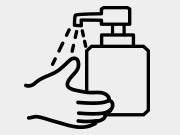 Providing hand sanitizers
Alcohol-based disinfectant has been placed in various areas around the hotel, including the hotel entrance and front counter.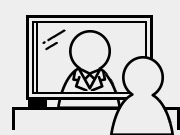 Placing protective shields
Transparent acrylic panels have been installed at the front counter to prevent droplet dispersal.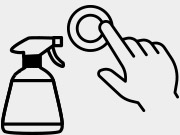 Regular cleaning and sanitization at the public space
The lobby area, restrooms and elevator buttons are regularly sterilized.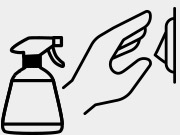 Regular cleaning and sanitization at the room
Regular cleaning with disinfectant is being carried out in all areas of guest rooms, including door knobs, remote controls, room switches and desk space, etc.
Seating with a safe distance
The layout of furniture, including sofas in the lobby area and restaurant seating has been changed to leave as much distance between seats as possible.
Using cash trays
Cash trays are being used when making payments using cash or credit cards.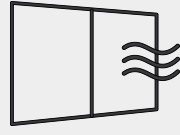 Regular air refreshing
The hotel is being ventilated regularly.
Measures taken by hotel staff
Wearing a mask
Staff are required to wear face masks at all times while at work.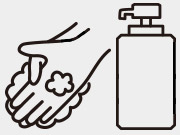 Regular measures
Staff are required to regularly disinfect fingers with alcohol, wash their hands and gargle.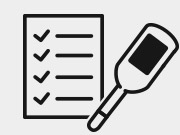 Temperature and wellbeing checks
Upon arriving at work, staff are required to have their temperature measured and fill in a health management record. Only staff that display no irregular symptoms are permitted to work.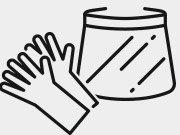 Use of face shields
When there is the risk of infection, including cases where staff are required to provide services to customers displaying symptoms, staff will be required to wear face shields and plastic gloves to prevent the spread of infection within the hotel.
*Masks are sealed in plastic bags and discarded after every use.
Our request to you
For the safety of all our guests,
hotel management kindly requests that guests cooperate in preventing infection within the hotel.
Please wear a mask
Please wear a face mask inside the hotel.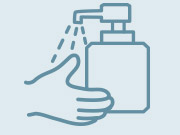 Please use hand sanitizers
Please use the alcohol-based sterilizer provided when entering the hotel or completing check-in/check-out procedures.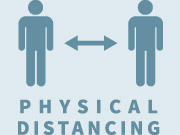 Please keep your sefe distance
Please maintain safe social distancing while completing check-in/check-out procedures at the front desk, in the elevators and smoking areas.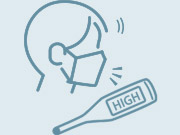 Please check the temparature and inform our staff if you are not feeling well
Please cooperate with staff measuring temperature when you enter the hotel and notify staff if you are feeling unwell.
*Please seal masks in a plastic bag and discard after every use.
Staying at the hotel after returning
to or entering Japan from overseas
The following restrictions will be enforced in relation to your accommodation in cases where you have not been in Japan for 14 days or more after arriving from overseas.
Leaving the hotel


Please refrain from leaving your guest room.

Meals


There is no meal delivery service, including room service at the hotel. Please organize meals prior to checking in or have them provided by family or friends.(Some hotels excluded)

Health management


During your stay at the hotel, please take your temperature and notify the front desk of your temperature and physical condition each day.
In the event you display symptoms, including fever, coughing, difficulty breathing, headaches or fatigue, staff will provide you with the telephone numbers of hospitals, the Public Health Center or infection inquiry hotlines, etc.

Room cleaning


When staying for two consecutive nights or more, the guest room will not be cleaned after the day following your check in. Guest rooms will be cleaned once 14 days has passed since arriving in Japan.
The hotel will provide guests with the required linen and amenities. Guests will be required to replace these at their own discretion.
*Photo is for illustrative purposes only. Please note that measures taken may vary depending on the hotel.
*As of October 21, 2020. Details are subject to change.